Son Doong is the best and greatest cave in the world. This is a great natural heritage in Viet Nam. Its beauty attracts everyone around the world
Vietnamese as well as foreign tourists always desire to study and explore the beauty of Son Dong cave.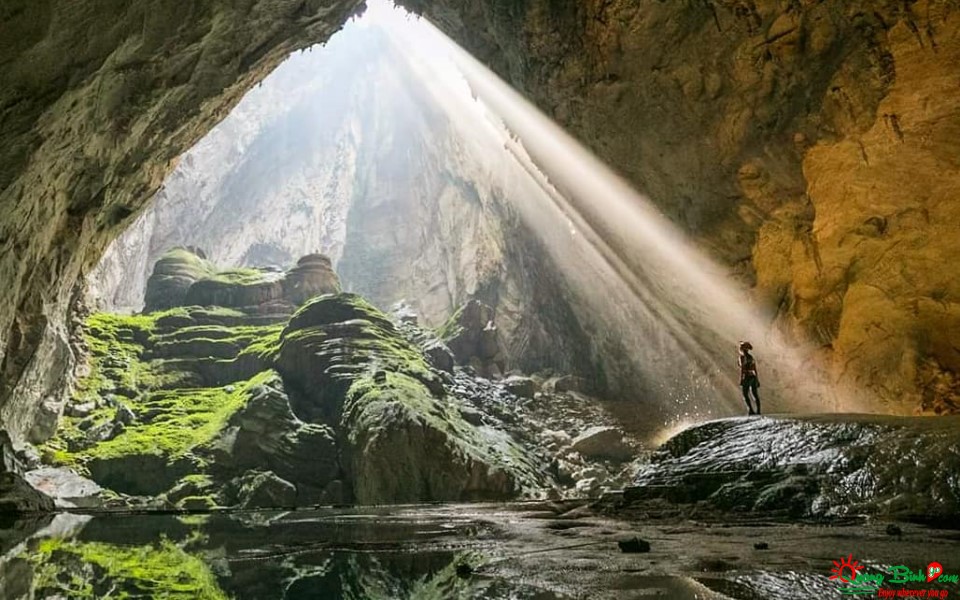 In 1991, Ho Khanh, a local man who lived in Phong Nha, Son Trach commune, Bo Trach district, Quang Binh province, found this cave but he forgot it after that.
Untill 2006, in a meeting with Mr. Howard Limbert, the leaderof the British Cave Research Association, Ho Khanh mentioned about this cave. From that, Ho Khanh with Howard Limbert's team began an exploration to discover Son Doong cave. After a long time, on April 5th 2009, they found this cave. This is the largest natural cave in the world.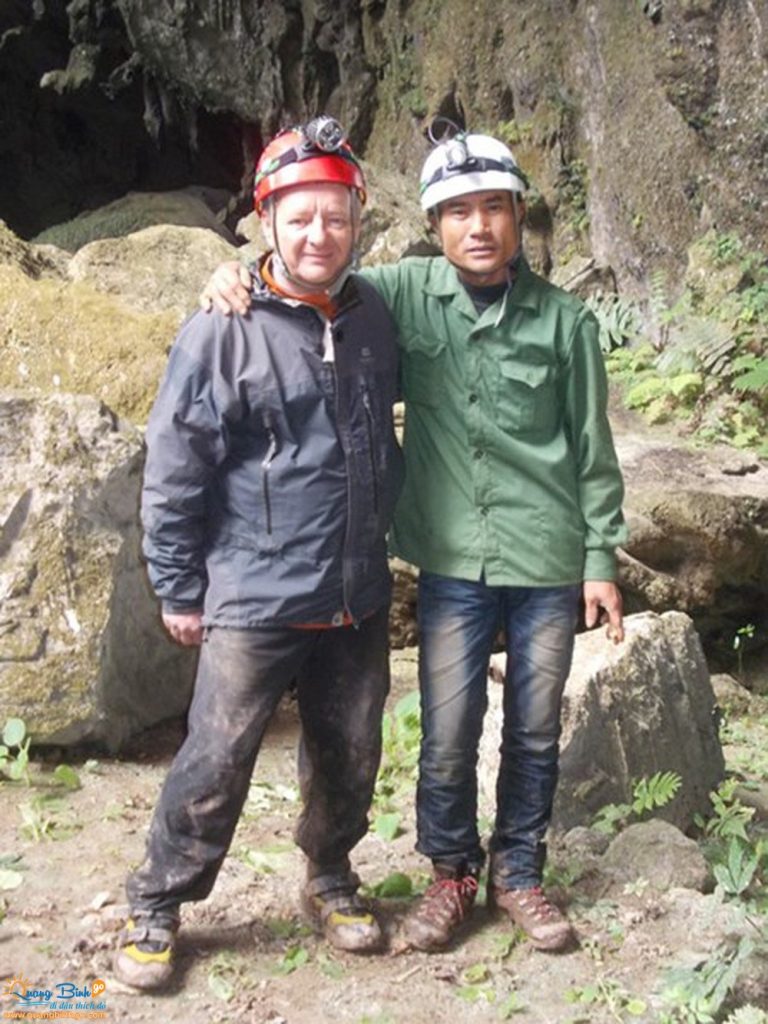 With its beauty, the programmar about Son doong cave in Good Morning American of ABC attracted 6 millionsubscribers who watched on TV and about 60 million subscribers who watch online. Everyone was amazed at its beauty. Many famous newspapers write about Son Doong cave with a great admiration, such as Telegraph, Independent, Daily Mail and so on.
Son Doong cave is located in 17°27'25.88″N 106°17'15.36″ E, Tan Trach communes of Bo Trach District. It is over 6 km long, 150m high and 200m wide. At the present time, Son Doong cave is the leargest cave in the world.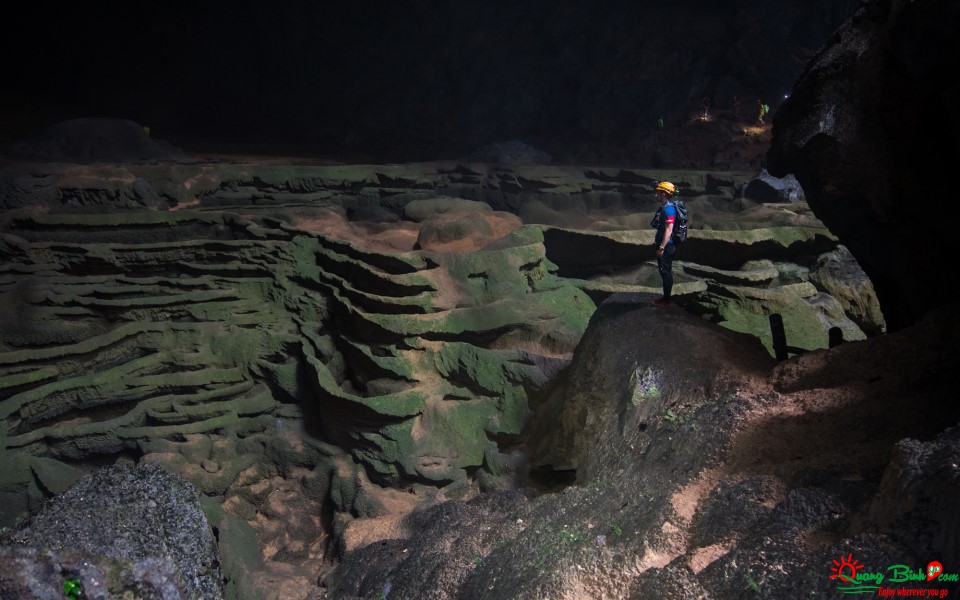 After a journey of about 12km in jungle, crossing a lot of moutains, streams, the explores will have an opportunity to visit Ban Doong Village, home of the ethnic Bru – Van Kieu. There are only about 40 people lived here with an unique cultural.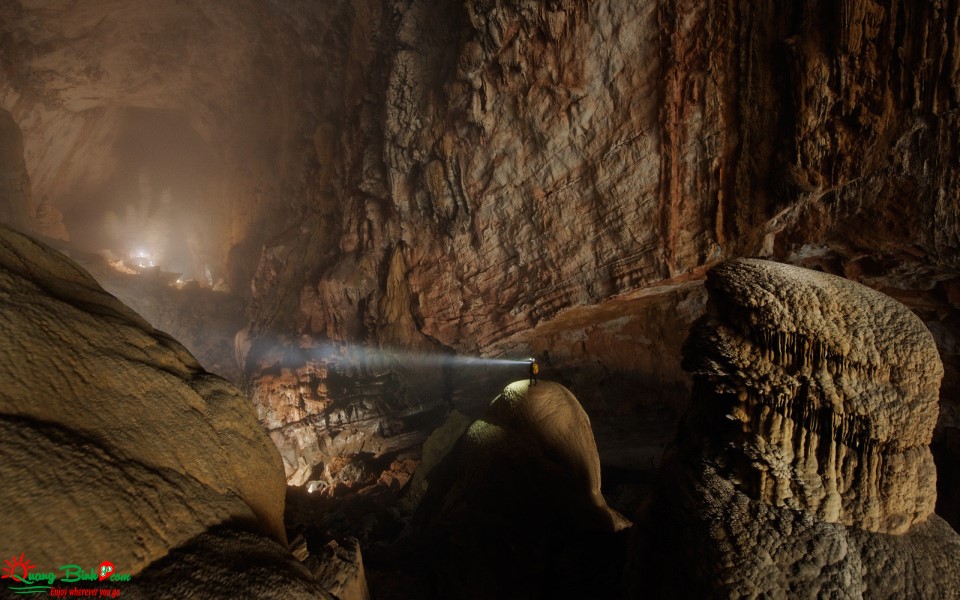 When travelling to Son Doong cave, the tourist will have an unmemorable experience. This cave is famous for the diversity of geology, topography, and geomorphology. There is a large underground river inside the cave. Its ceiling is formed by beautiful and spectacular stalactites and stalagmites.
In the middle of the cave is the sinkhole where tourists can see the sunbeams shining. With a rainforest inside the cave, Son Doong looks like an underground paradise. It is considered as one of the most beautiful natural caves and the largest in the world.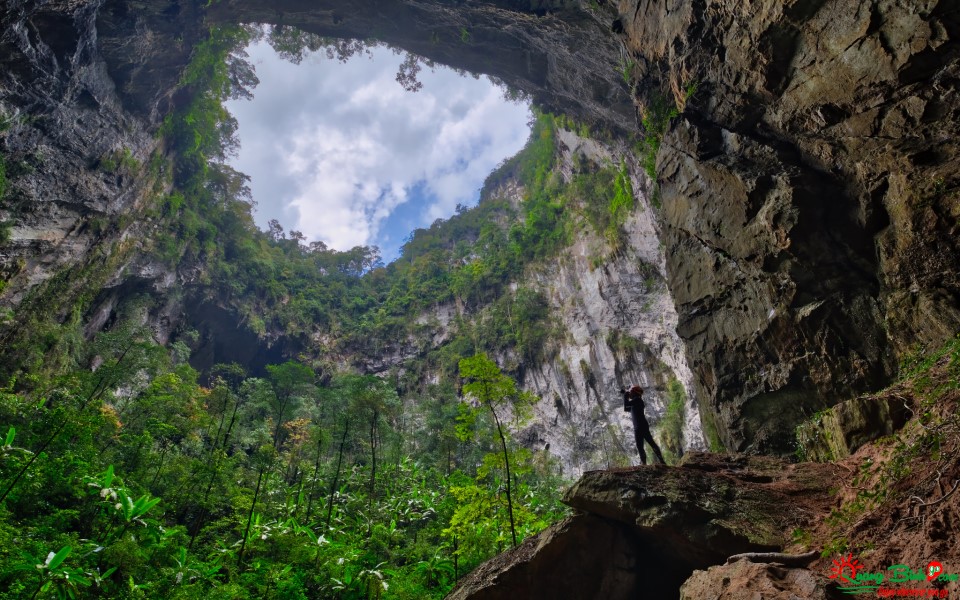 Notes:
– Preparing physically
– The time of trip: 4 days 3 nights. The best time to explore Son Doong cave is form Februaly to August.
– Price: 3.000 USD/ person ( ~ 68.000.000 VND)
– Consider adding in some supplemental physical activities
– Luggage: coat, sweater or windy coat, T- shirt, legging or long pants, non-waterproof trekking shoes, 4-5 long and thick pairs of socks. These item clothes should be dry quickly and easy for moving. A small backpack to put the other items, such as waterproof camera, charger for Mobile Devices, swimming suite, swimming goggles, toothbrush, toothpaste, shampoo or bottles.