Impressed by the beautiful and spectacular stalactites and stalagmites inside this cave, the British cave explorers named it Paradise Cave.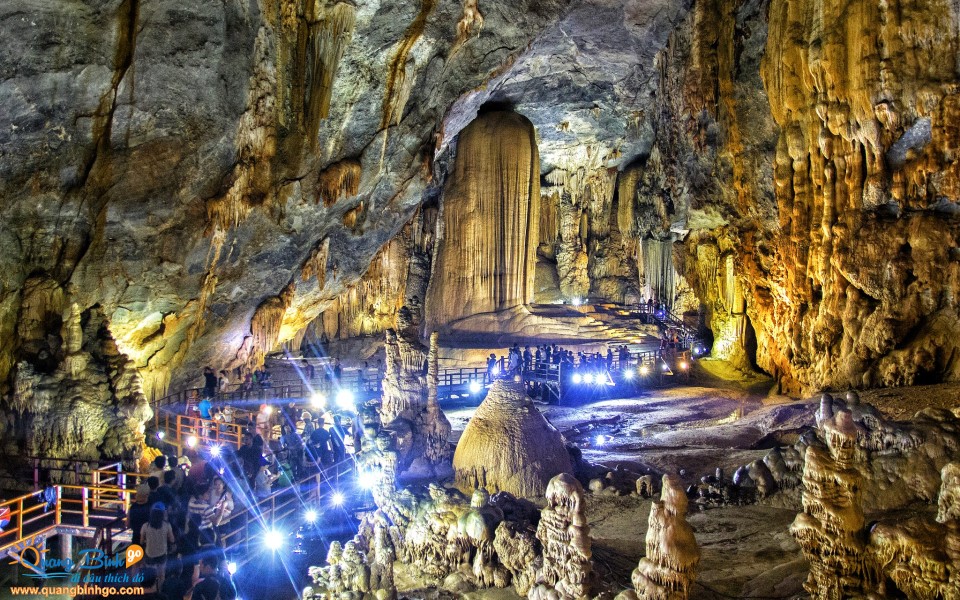 This cave is located in Phong Nha – Ke Bang National Park's core zone, about 70km from Dong Hoi city. Ho Khanh, a local man who lived in Phong Nha, Son Trach commune, Bo Trach district, Quang Binh province, found this cave when going into the forest to cut firewood. In 2005,the British cave explorers and VNU – University of Science began to discover this cave. From that, its beautiful was explored and became famous.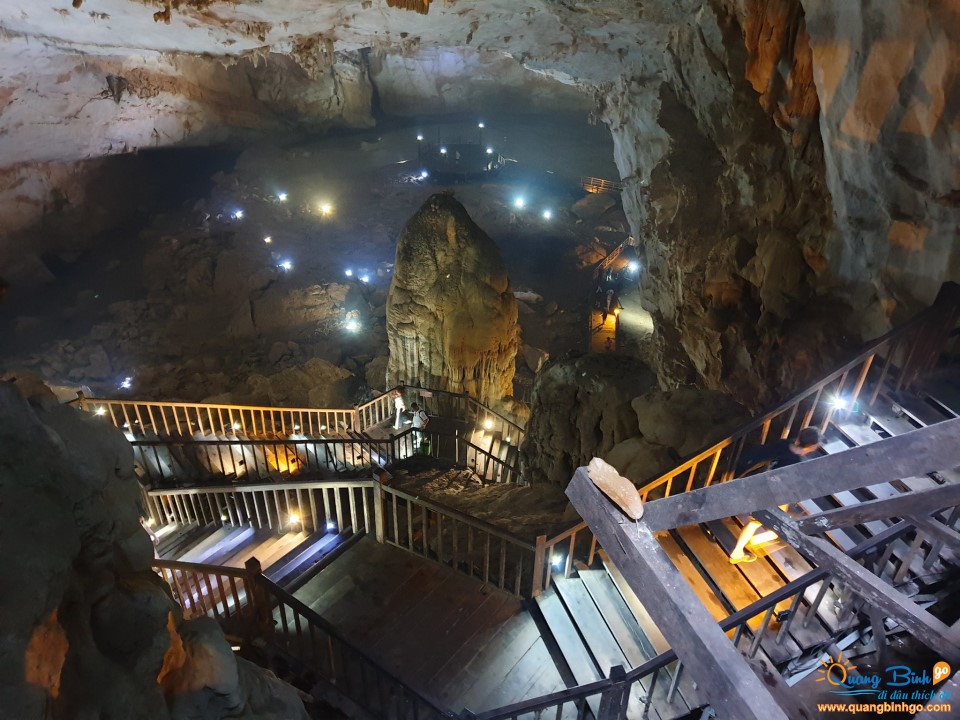 To visit Paradise cave, tourist will be taken by golf cart (1.6km) from the main gate through the jungle, then conquer 530 stone stepsto the mouth of the cave. You will have an opportunity to see the wonderful natural landscape with ecosystem diversity. Trekking in the forest, looking at the high blue sky was an excellent experience. At the mouth of the cave, tourists relax; and prepare to explore the cave.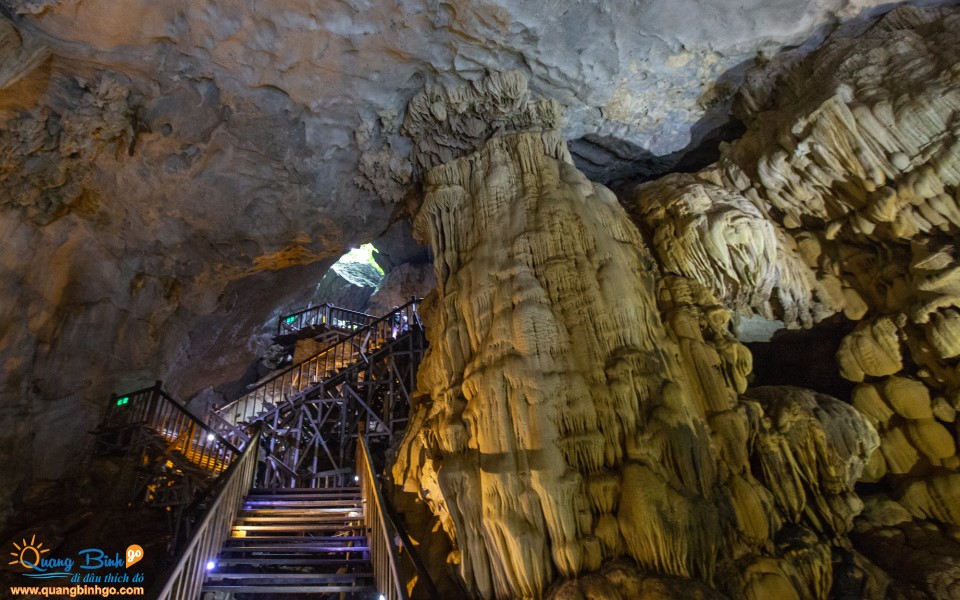 You will have a walk along the wooden bridge to discover the cave. Tourists seem to get lost in the fairy tale place on Earth with an extremely breathtaking beauty. You will understand why it has that beautiful name. Paradise cave is divided into 6 palaces: Thach Hoa Vien, Giao Tri, Quang Ham, Quan Tien Hoi Tu, Dai Thanh Duong and Than Tru Troi. It is one of the most fanciful wonders over the world. This cave is 31,4 km long, its height can reach to 72 m and 30 – 150 m wide. According to the cave explorers, it is the longest dry cave in Asia. In June 2011, Paradise cave had established 3 records in the Vietnam Guinness Book of Records (Vietbooks), included
– The longest cave in Vietnam
– The cave has the most magnificent stalactites in Vietnam.
– The longest wooden bridge in Vietnam.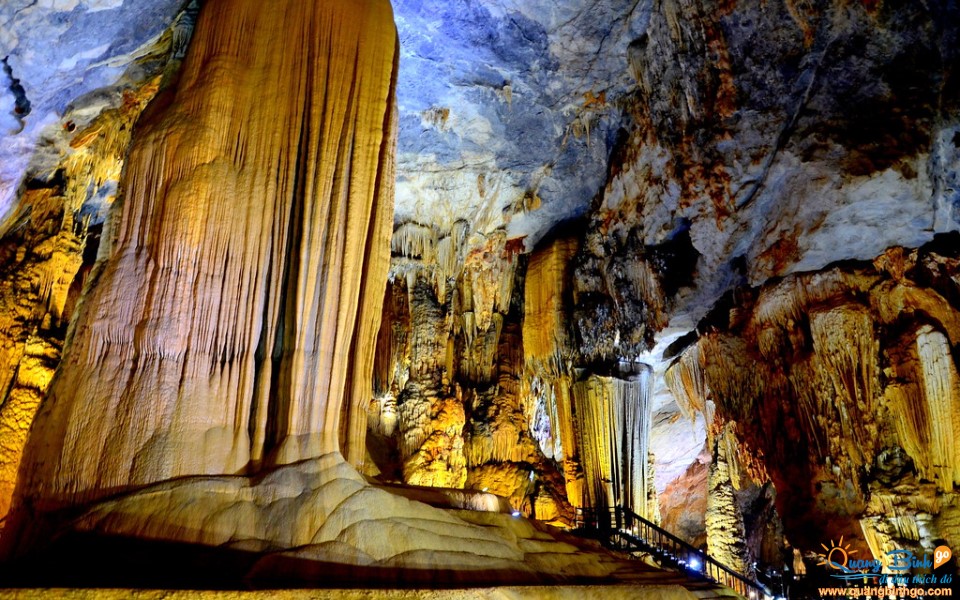 It can be said that Paradise Cave is the most beautiful wonder of the Creator on earth, an underground palace in the heart of Phong Nha – Ke Bang National Park world natural heritage.