When travelling to Chay river – Dark cave, the tourists will have an amazing experience. This destination gives the tourists the opportunity to sail along Chay River, feel the flow of calm, romantic with the blue water color as jade or take part in the games or the mud bath and immerse yourself in peaceful nature.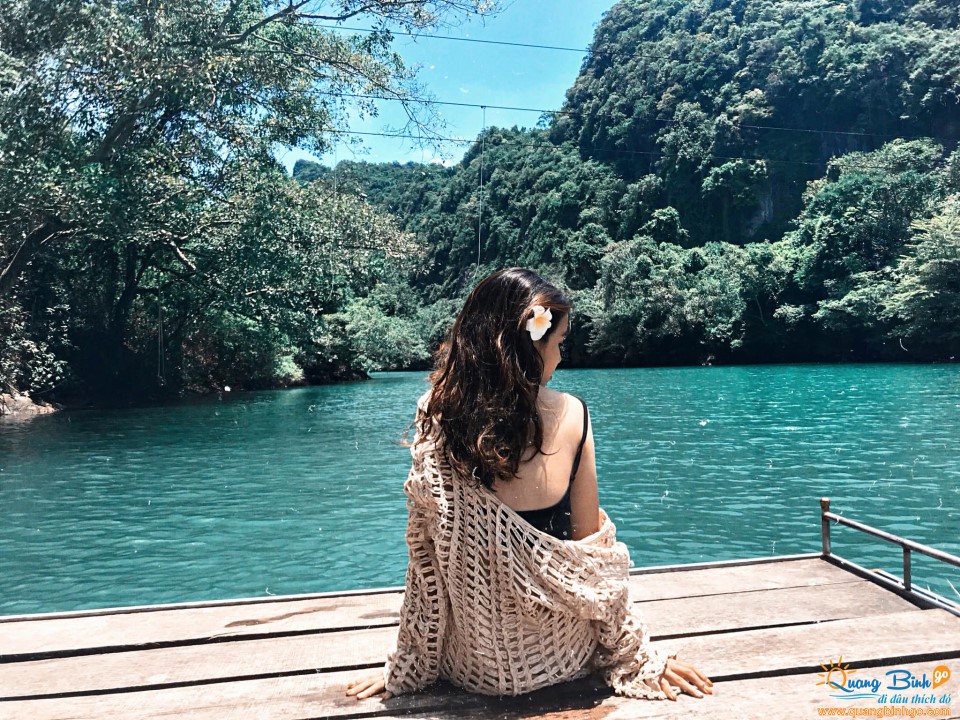 Chay river – Dark cave is in Phong Nha – Ke Bang national park, about 50km from Dong Hoi city. This place is located in Son Trach commune, Bo Trach District where owns many attractive destinations.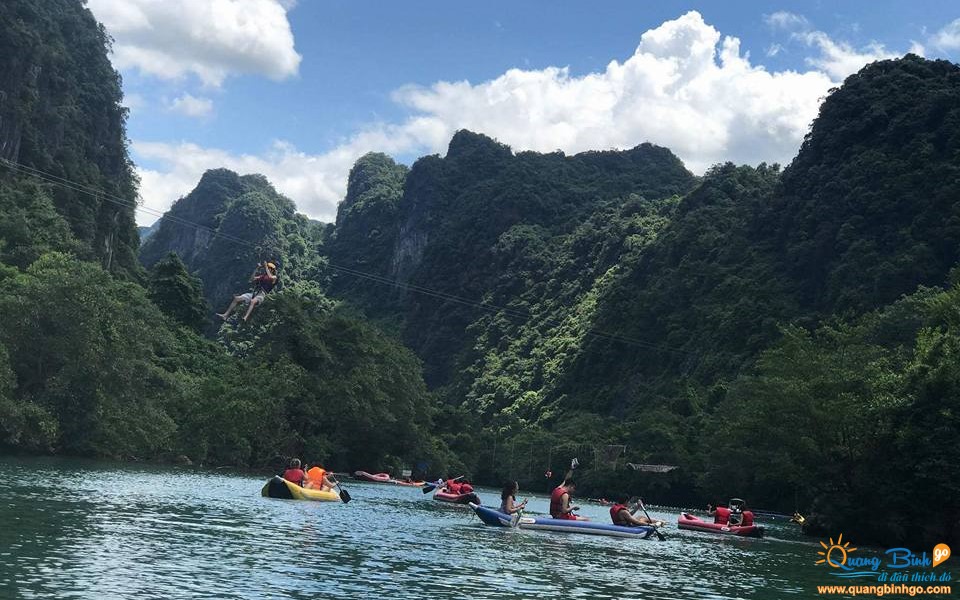 Chay River is one of the tributaries of Son River, originating from Chay Waterfall, with a length of about 10km. The name is Chay Waterfall is because of the waterfall sounds like pestering rice. Sailing along Chay River, you will have opportunity to enjoy the beautiful mountain scenery of the two sides where are the corn fields stretching to create a painting of aquatic animals. In addition, the tourists also take part in Zipline or Kayak with family and friends.
Dark Cave was discovered in 1990 with the length of 5.258m and the height of 80m. It is often called "The small version of Son Dong Cave". With a very strange beauty, the cave is home to many lakes, a water temperature of about 18 degrees. You will also have a great experience with the mud bath that is good for your health. Inside the cave there are many great things to see and enjoy!
Let's travel to Chay river – Dark cave and create the memorable journey.